Intuit Quicken Premier 2017
Availability:
Immediately Download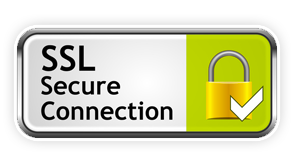 ---
Product Description
Manage your spending, banking accounts, and investments with Quicken Premier 2017 from Intuit. Quicken Premier comes with the same features as the Deluxe version, such as importing financial accounts, categorizing spending, and creating budgets, while delivering tools for managing investment portfolios and suggesting mutual funds. You can use this downloadable Windows software program to evaluate your investment's performance against the market to help make informed decisions. There's also a free mobile app that syncs the data from your computer to your smartphone or tablet, displays how your investments are doing, as well as lets you enter transactions manually to sync with Quicken Premier when connected.
With a simple set up process, Quicken Premier automatically downloads all the data from all your accounts and organizes the content into the appropriate category. To help safeguard your financial info, it comes designed with 128-bit and 256-bit encryptions. It provides prepared reports at tax time to make sure you get the maximum tax benefits. In addition, the data stored on Quicken Premier can be exported to TurboTax for accurate tax preparations.
Warranty Information
System Requirements

- Processor: 1 GHz or higher

- Operating System: Works with Windows Vista SP1 and Windows 7/8/8.1/10 (32- and 64-bit)

- Memory: 1 GB or higher

- Hard Disk Space: Up to 450 MB (up to 1.5 if .NET not installed)

- Monitor: 1024 x 768 or higher, 1280 x1024 for large fonts

- CD/DVD Drive: Yes

- Internet Connection: 56 Kbps modem (Broadband recommended for online services)

- Sound: Sound card & speakers recommended

- Printer: Any printer supported by Windows Vista 7/8/8.1/10

Importing Information

- Quicken Windows Starter Edition imports data from prior versions of Starter Edition only.

- Quicken Windows 2017 imports data from Quicken Windows 2010 or newer, Microsoft Money 2008 and 2009 (for Deluxe and higher).

Mobile System Requirements

- Quicken mobile app compatible with: iPad, iPhone, iPod Touch and Android phones and tablets. Not all Quicken desktop features are available in Quicken app. Visit www.quicken.com/go/apps for details.

*Footnotes and Disclaimers

- Standard message and data rates may apply for sync, e-mail and text alerts. Visit www.quicken.com/go/apps for details. Quicken app ("App") is compatible with iPad, iPhone, iPod Touch, Android phones and tablets. Not all Quicken desktop features are available in the App. The App is a companion app and will work only with Quicken 2014 and above desktop products. Earlier versions of the App prior to Quicken 2014 will not work with Quicken 2015 through 2017 desktop products.

- Zestimate home value provided by Zillow [link to http://www.zillow.com/corp/Terms.htm]

- Credit score report and monitoring alerts (Quicken for Windows) and data download from participating financial institutions or other parties are available until April 2020; customer phone support, online features and services vary, require Internet access and/or may be subject to change, application approval, fees, additional terms and conditions. 15,000+ participating financial institutions as of 10/1/2016.
Find Similar Products by Category
Customers Who Viewed This Product Also Viewed